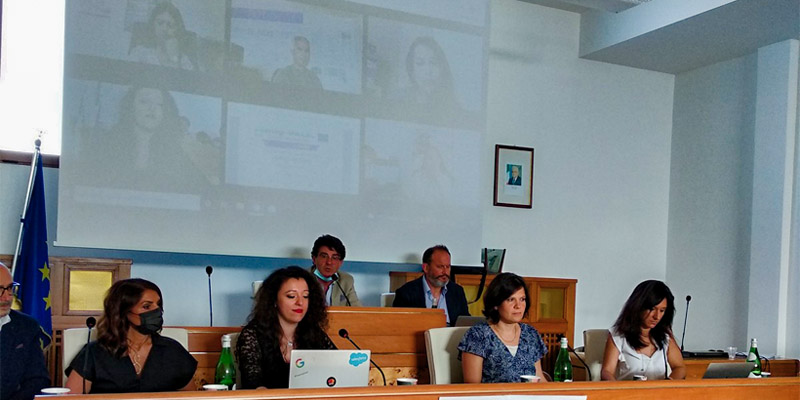 wISHfUl – Project final event presentation
Overview
On July 16, 2021, starting from 5:00 pm, the final event of the wISHfUl project was organized in Maglie (IT), at the council chamber of the Municipality.
As anticipated, the event was organized in two specific sessions, with partners both in presence and online.
The first session, at the council chamber, considered an overview of the project activities and the objectives achieved as, for example, the health touristic routes chosen for each Country, the ICT Platform Prototype and the Mobile App.
The second session, started at 7:00 pm at Villa Comunale of Maglie (IT), was dedicated to the presentation of the preservation works in the key to accessibility of this architectural garden and its opening to the public.
The live broadcast was transmitted on the official Facebook page. This event reached about 250 people online and offline.
Here a photogallery of the event.