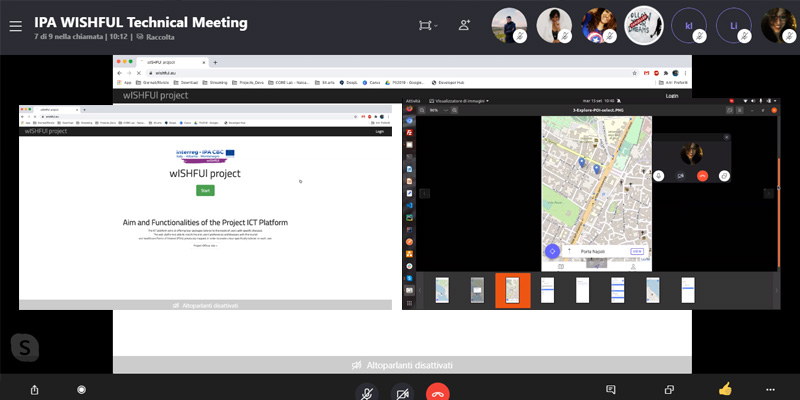 wISHfUl Online Project Meeting for the ICT platform implementation
Overview
University of Salento organized on September 15 an Online Meeting with all the partners of wISHfUl (Ict for Smart Healthcare toUrism) to present the implementation of the ICT Platform and Mobile App. This meeting was linked to the implementation of the Work Package #2, ICT Platform and Technological Services. The IT platform developed during this WP will allow the creation of healthcare tourist offers tailored on users specific medical needs, by making at disposal tours comprising tourist and healthcare structures that can answer to the particular pathology or problem the user may have.
During the meeting, a mockup of the ICT Platform and the Mobile App was shown. These work package outputs will be useful for clients (touristic and medical structures) and final users (tourists/patients, citizens) through the final products. Thus, in the APP the users will have access to the ranking of the structures based on their specific needs when booking their trip, will enjoy the geolocated map with the POIs and will login in the system and unknowingly make use of the architectural decisions make in this WP.
The main results expected from the project are to create a coherent system of accessible tourist offer inside the Programme Area, enhanced by the local medical support, and raise awareness of the importance and the potential enclosed in the enhancement of this tourist sector.
Here the photo gallery of the Meeting with the mockups.