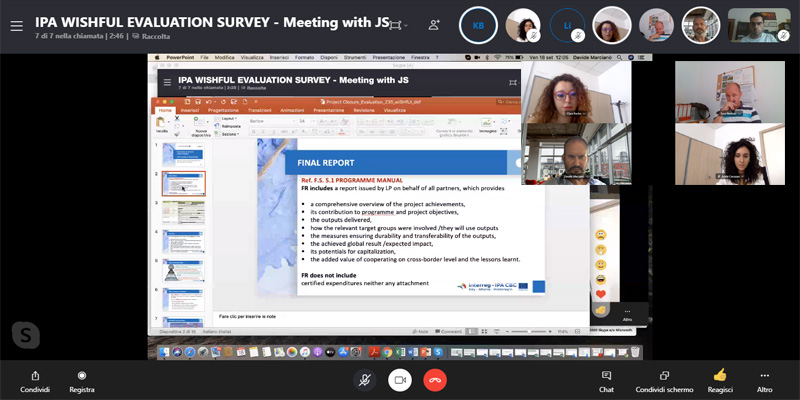 wISHfUl Evaluation Survey - Online Project Meeting with the JS
Overview
On September 18, an Online Meeting with all the partners of wISHfUl (Ict for Smart Healthcare toUrism) has been organized, with the coordination of the Joint Secretariat, for the project evaluation linked to the Final Report. During this meeting, the project partnership established, with the help of the JS, the tools for the self-evaluation of the achievements and the obstacles faced.
In fact, through the proposed questionnaires, for both the partnership and the involved target groups of the project, the European Commission and the countries participating in the Programme are interested in knowing if the expected results are achieved and, if not, why, as well as if the outputs are going to be used/capitalized after the project end.  
The main results expected from the wISHfUl project are to create a coherent system of accessible tourist offer inside the Programme Area, enhanced by the local medical support, and raise awareness of the importance and the potential enclosed in the enhancement of this tourist sector.
Here the photogallery of the meeting.