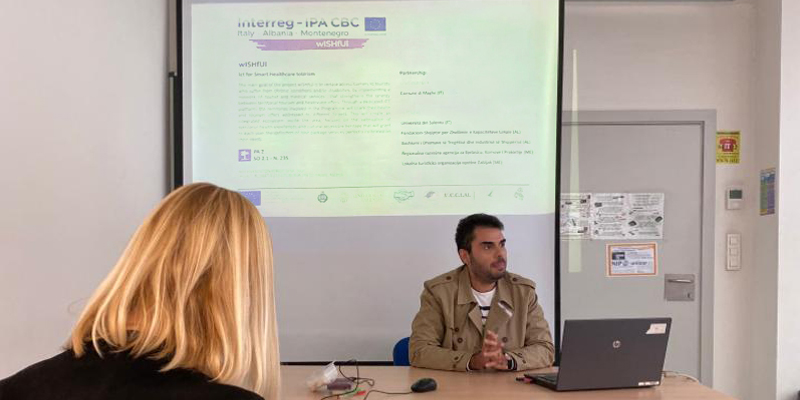 The wISHfUl project presented at the CICID2019, from 16 to 18 October in Zaragoza
Overview
The wISHfUl (Ict for Smart Healthcare toUrism) project has been presented by the University of Salento at the Simposio 23, Congreso Internacional de Investigación en Comunicación e Información Digital (CICID2019), held in Zaragoza (SPAIN), from 16 to 18 October.
The sessions of the symposium focused on Visibility and Civic agency: citizenship, nowadays, in expressing its opinions and participating in public activities, aims to make its voice heard more and more; on the other hand, public authorities try to show their work. With digital media, new spaces have been opened for such visibility processes, in which power and public can inform and be informed, but also enhance or discredit through new channels and strategies.
In this context, on October 17th, wISHfUl project idea has been explained to the audience, during a speech about communication and strategies of mass disinformation. The speech involved a redevelopment of the professions that deal with ethical communication and, specifically, reality communication, receiving attention and positive feedbacks. A summary of this speech has been published by Ediciones Egregius in the book Sabiduría digital para la comunicación inteligente with ISBN 978-84-17270-92-6. The full paper will be published next year.
The main results expected from the project are to create a coherent system of accessible tourist offer inside the Programme Area, enhanced by the local medical support, and raise awareness of the importance and the potential enclosed in the enhancement of this tourist sector.